Crinkle Cut
, acrylic paint on paper, 2023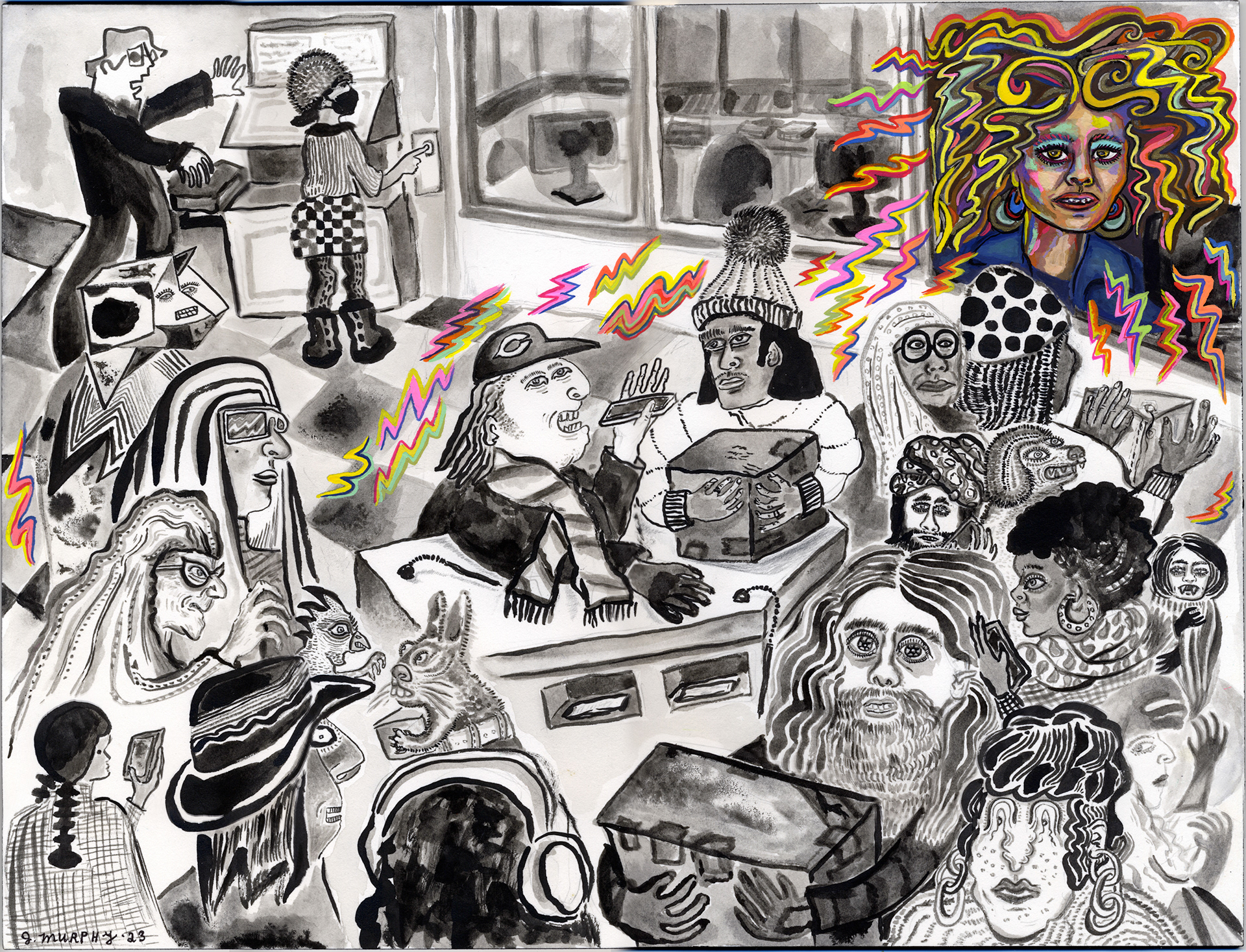 Devon Avenue Post Office
, brush & ink, gouache paint, paper, 2023
Bobs
, ballpoint pen, pen & ink, acrylic paint, rubber stamps, collage, 2023
Permafrost
, Gouache paint & brush, digital color, 2023
Lamps
, pen & ink on paper, 2023
A Clandestine Underwater Mammal Meeting
, pencil on paper, 2022
Bird Club 22
, ballpoint pen, gouache paint on paper, 2022
Happy New Year. 2022 is here.
Microscope Slide #334,

2020
Family Project, 2021: I was commissioned to create the cover and back artwork for a book about our family reunion history, produced by three of my cousins, Marilyn, Karen and Sharon. This project provided a great diversion from general pandemic anxiety.
Vote Blue Wave,

 October 2020
Random Randos Visit My Day Dreams

, 2020
The Great Salt Encrustment Excavation #15347362, 2018
Spread the Love in Memory of Damon, 2020
Rough Night; Another Pandemic Dream

, 2020 
I suspect that if human life on Earth is destroyed by climate change, war, pandemic or famine, woodland creatures will survive and usher in the Dynasty of the Squirrel, Reign of Raccoons or Chipmunk Succession
A Catalog of Creatures Released from Thawing Glaciers, page 546,

2017
Let's Talk and Listen,

2017
Class of 2018: Microscope Slide from Glacier Melt #28743.3,

2018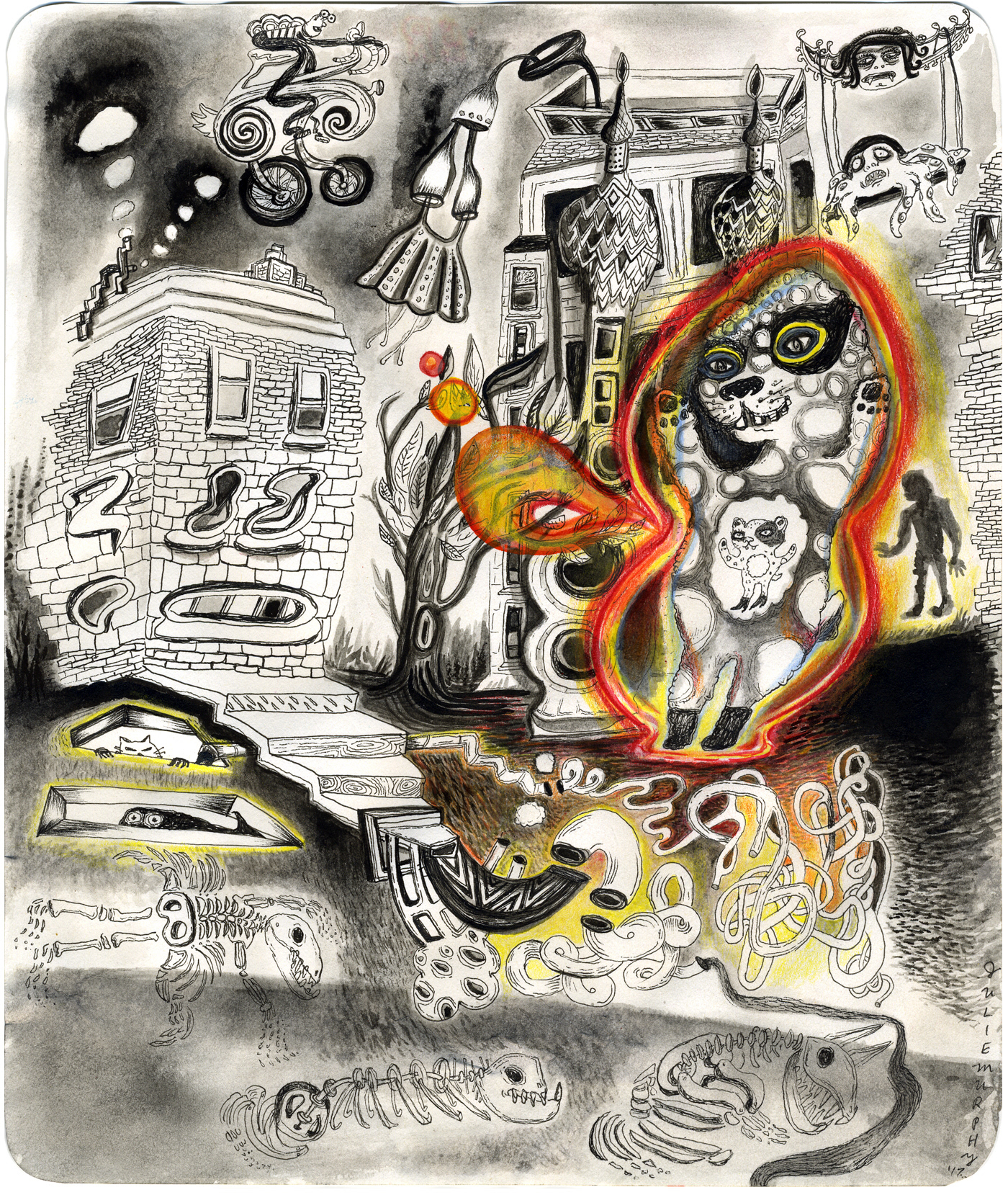 Grey Day Bubble Bear,

2017
Microscope Slide #28946B,

2017
And Time Marches On,

 2016
Chicago River Species [Sample 534],

2017